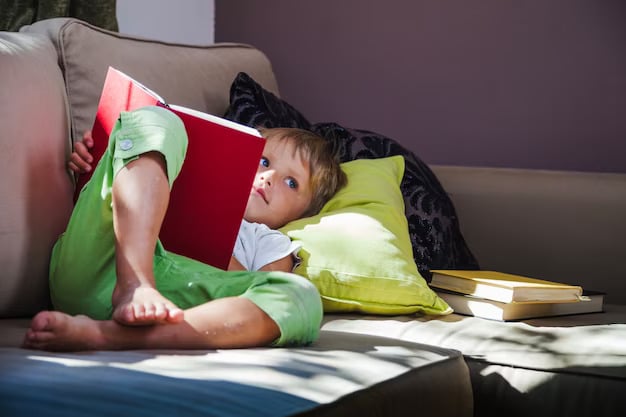 March 2 is a pretty special day in the world of Early Childhood Education. Not only is today National Read Across America Day, but it is also Dr. Seuss' birthday! According to research, reading to children is important for brain development, even for nonverbal infants! When you read with children, they are connecting the words you say to the pictures on the page and to the things in their world; all those connections are brain connections! Books provide a great opportunity for back-and-forth interactions with older children which helps to support word learning and preliteracy skills. Research has also shown that reading to children has a significant positive effect on their cognitive skills later in life and helps them achieve higher scores on the National Assessment Program for Literacy and Numeracy.
What better way to celebrate reading then with some favorites such as "The Cat in the Hat" or "Green Eggs and Ham". Teachers can bring books alive to the children in their classroom by reading aloud to the children or by using books to create themes throughout their learning centers. H&H Child Care Training offers both online courses such as Understanding Print Knowledge in Preschool or instructor led courses such as Setting the State: Story Time to help teachers understand the importance of literacy and how to implement effective read alouds in their classroom. Click on childcareed.com to learn more and schedule your next class today!
H & H Child Care Training (ChildCareEd) Courses grant .2 CEUs or more as well as awarding state-approved clock hours of 2 or more for all childcare centers, and family childcare providers in many states. Check with your licensing agency to check for any additional requirements and to see if we are approved in your home state.