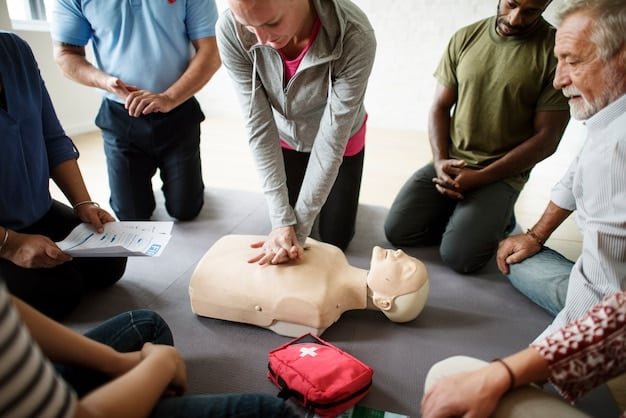 H&H Child Care Training Center's First Aid & CPR Blended class is 3 hours online and 1 hour in class. After successful completion of BOTH the online portion and the in-class, including passing the drills and skills demonstration, participants will be issued a valid certification for Adult, Child and Infant First Aid/CPR/AED.
All childcare professionals are required to have a current CPR and First Aid certification. H&H's CPR and First Aid program meets all state licensing recommendations and requirements. Our classes include CPR and choking training for adults, infants, and children. First Aid training includes but is not limited to: soft tissue injuries, bone and muscle injuries, medical emergencies including diabetic emergencies, anaphylactic shock (including how to use an epi-pen), and environmental emergencies.
The 1-hour in-person course will take place at our Gaithersburg Maryland office on the following dates.
12/04/2022

12/06/2022

12/07/2022

12/11/2022

12/14/2022

12/15/2022

12/18/2022

12/20/2022

12/21/2022

12/30/2022

Visit our website to register for your class today!