Currently Looking for a Fabulous Teacher?
H&H Child Care Training now has a job board! VIP members can post job listings for their center or family child care on our website. This includes job listings for any positions found in any program, whether it's for teachers or for administrative positions.
I am a child care provider/director looking for highly qualified teachers. What is the process of posting a job listing on your website?
You can access the job board here: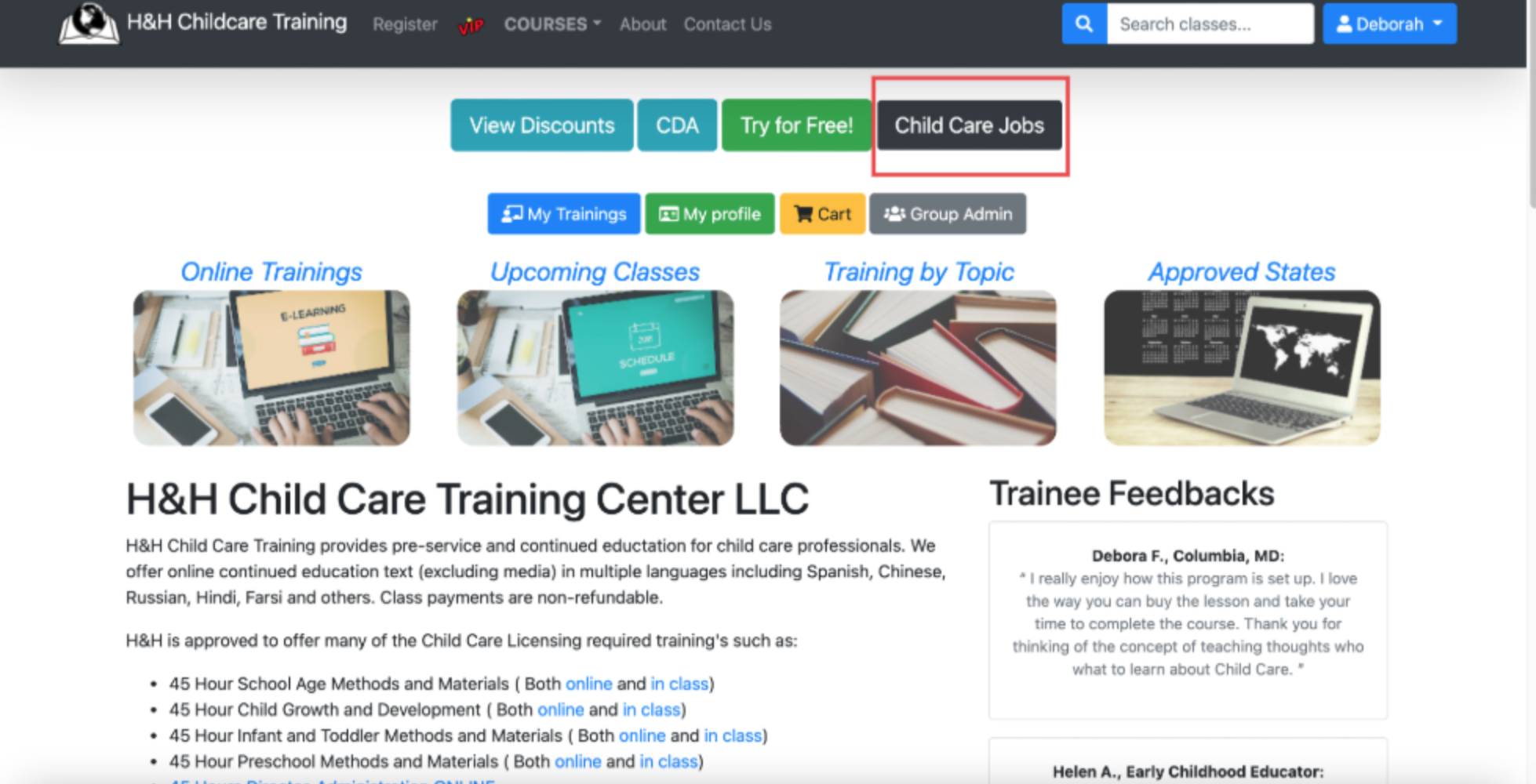 You must hold a VIP membership to post a job listing. Once you post your job listing, it undergoes an approval process to weed out possible spam posts. Once your job listing is approved, usually within 24 hours, you will receive an email informing you that your job listing is up on our website.
What information do I need to write up a job listing?
You will need the following:
1. A catchy title
2. Position needed
3. Job description/List of responsibilities
4. Location of program/center
5. Business name and logo (logo must be in URL format)
6. Required coursework
7. Required and preferred skills
8. Salary range
9. Person of contact's information to send your resume
How long is the job posting active?
All job listings are active for 30 days. Click to share your job listing via social media.
Oops...I forgot to add something to the job listing. What do I do?
Not to worry! If you are the one to post the job listing, you can go in and edit it by clicking on "Your Posts."
I am currently looking for a job in a child care center or family child care.
Not to worry! All of the job listings provide contact information to forward your resume and/or CV.