The Child Development Associate® (CDA) Credential™ is the most widely recognized credential in early childhood educ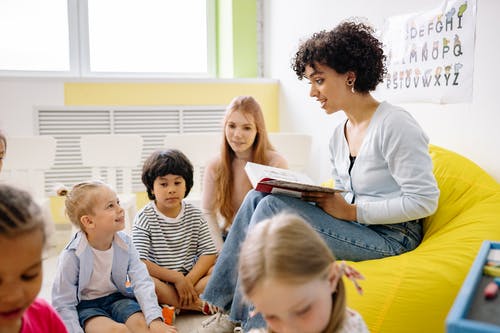 ation (ECE), and it is a key stepping stone on the path of career advancement in ECE. The CDA® is based on a core set of competency standards that guide early childhood professionals toward becoming qualified educators of young children.
The CDA fulfills the requirement of 24 clock hours of pre-service training and is a great step to advancement on the Texas Early Childhood Career Pathway.
Programs in Texas looking to obtain the Texas Rising Star Certification are making a valuable commitment to quality care for children. These programs are going above and beyond the licensing requirements for child care in the state of Texas and with that are higher qualified educators. As programs move toward this Certification, they are looking for educators with more experience and education. Make your mark and stand out from the rest by obtaining your CDA Credential. With the CDA Credential, Texas educators will become a valuable asset to programs looking toward the Texas Rising Star Certification.
H&H Child Care Training Center offers the CDA Credential for Preschool, Infant/Toddler, and Family Child Care. The 120 hours of training are taken online in a self-paced format. H&H is always available to help providers and answer any questions. We pride ourselves on personalized attention and will do whatever it takes to assist providers on their way. We also have CDA Professional Development Specialists on staff who can advise you on your journey. H&H knows the importance of child care providers across the country and is growing each day to help support all of you.