Are biting and hitting normal in children?
Surprisingly, yes! These are considered typical behaviors of infants and y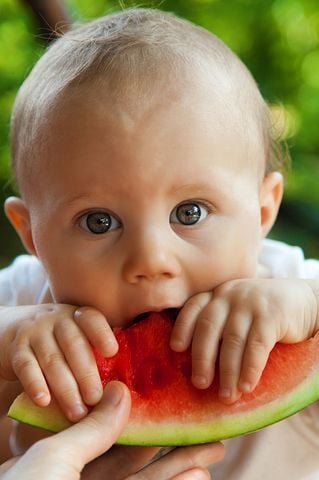 oung children. When it comes to biting, it is expected that babies and toddlers will display this behavior until around three to four years of age.
Why do children bite and hit?
One reason children bite and hit is that they are not able to effectively communicate with others. Children are eager to communicate needs and desires, such as hunger or fatigue, or express difficult feelings, such as frustration, anger, confusion, or fear. However, if children have not yet developed verbal communication skills, they struggle to convey these thoughts and feelings appropriately. As a result, when they need something, and they want to tell an adult or child something, they bite. Biting becomes a powerful way to communicate.
Are you interested in learning more about infants and toddlers? H&H Child Care Training Center offers a variety of training courses related to working with Infants and Toddlers. Consider the following courses:
This is only a small sample of H&H's course offerings. Are you looking to advance your career in Infant and Toddler care? The Child Development Associate® (CDA) Credential™ is the most widely recognized credential in early childhood education (ECE), and it is a key stepping stone on the path of career advancement in ECE. The CDA® is based on a core set of competency standards that guide early childhood professionals toward becoming qualified educators of young children. Because the CDA is recognized on a national level, this credential will prove valuable in any state. H&H Child Care Training Center knows the value of the CDA which is why we are a CDA vendor and sponsor for the CDA Council. H&H offers the CDA completely online.
Visit our website today to learn more about how to advance your career in early childhood education.