SUMMER FUN IS ALSO CHILD DEVELOPMENT!!!
After reading about the activities below, it sounds like it would be fun to set up an obstacle course incorporating the suggestions below. This would be a great morning activity to burn off some energy before the afternoon warms up.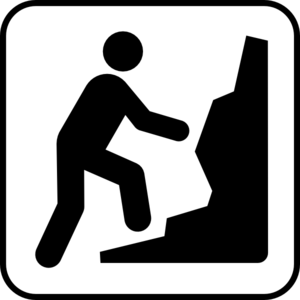 Children in child care and pre-school learning environments benefit from early care and education providers encouraging activities that are developmentally age appropriate. The curricular objectives for Physical Education and Development included in the Maryland Model for School Readiness (MMSR) standards may act as guidelines for assessing children'sperformance. The physical development and health objectives and activities may be found online at www.MarylandPublicSchools.org/MSDE/divisions/child_care.
ACTIVITIES THAT ENHANCE GROSS MOTOR DEVELOPMENT
The following activities will help children to coordinate movements to perform simple tasks:
Moving with Balance and Control
• Maintaining balance on a 2 x 4 balance beam that is close to the ground• Moving around objects on narrow paths without bumping into things• Developing mastery over running (such as quick stops, full circle turns, short 180degree turns, speeding up and slowing down)• Going up and down stairs using alternating feet without holding onto the railor wall• Walking and jumping• Hopping several times on each foot• Galloping with a smooth gait and relative ease
Coordinating Movement to Perform Simple Tasks
• Throwing a ball in the right direction, aiming at a target with reasonable accuracy• Catching a ball by moving arms or bodiesto adjust for the direction the ball is traveling• Kicking a large ball with a two step start• Riding a tricycle on a path around a playground• Using the slide, seesaw, or swings• Hitting a stationary target with an overhand throw• Attempting hopscotch or jumping rope• Climbing on a play structur
Activities that Enhance fine Motor Development
• Block building• Throwing and catching balls• Use of sand/water tables
Related Articles:
SUMMER FUN IS ALSO CHILD DEVELOPMENT
MSDE: Child Care Providers- H & H Child Care Training Center Is Here for You!
45 Hour Pre-School and Child Growth and Development Training to be a Preschool Teacher in a Daycare
Maryland State Department of Education Credentialing and Child Development Associates Mentoring classes.
Family Child Care/ Home Daycares Eligible for MD Child Scholarship Funding
ASTHMA AND ALLERGIES Caring for Children with Asthma and Allergies in Child Care Facilities
Breastfeeding in the Child Care Center....Why is it so important!
How Does the Americans with Disability Act ( ADA) apply to child care centers
Family Child Care providers required to take the 6 Hour Medication Administration training by January 2016
FREE MONEY For Child Care Providers and Parents
How to Become a Pre-School Teacher in a Child Care Center in Maryland
Learn to Use Open Ended Questions to Find Out About Your Child's Day
COMMONLY ASKED QUESTIONS ABOUT CHILD CARE PROGRAMS AND THE AMERICANS WITH DISABILITIES ACT
Does Your Program Qualify for Child Care Food Program
Importance of Routine in Child Care
Summer Safety Tips
Medication Administration Training for Child Care Providers
New Training Requirements from Office of Child Care/MSDE
Thinking about a career in teaching or working with children in a child care setting?