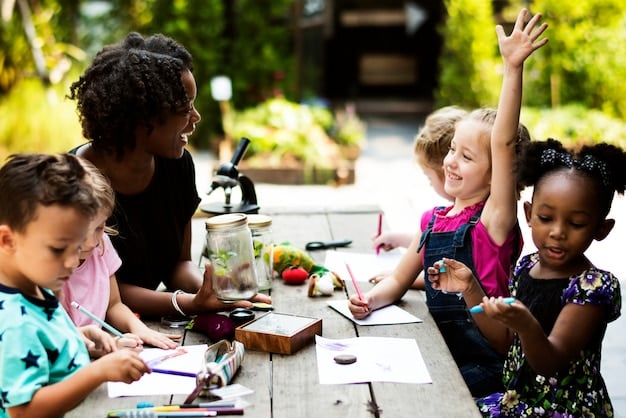 So, you're thinking about becoming an early childhood educator, but you don't know where to begin. The first thing we should do is define preschool. Preschool is an early childhood education program for children between the age of two and five. As a pre-kindergarten program, it focuses on building social skills and learning the basics of education. Studies have shown that this has a positive effect on the health and schooling of a child that will last a lifetime. Teachers with degrees in early childhood preschool work for both public and private preschools.
Today's early childhood educators are pioneers and change-makers who influence the youngest students in our country. Their credentials have improved because their value in our education system has never been higher.
As state preschool programs grow because lawmakers support them and budgets grow, strict credentials like early childhood education degrees and often state teaching certifications aren't just preferred, they're often required.
Even though kids laugh, paint their fingers, and listen to stories on the classroom rug, preschool education is very important and a business to be taken seriously. So, what does a job in early childhood education look like, and what degree do you need to get there?
There is no one answer to this question because qualifications vary from place to place. Educational and teaching certification requirements vary between states and between public and private programs. In general, public preschool teachers are required to have a bachelor's degree in early childhood education, while private preschool teachers may only need an associate's degree.
Most public and private preschools require lead teachers, supervisors, and administrators to have a bachelor's or even a master's degree in early childhood education or a closely related field. Teacher assistants are often required to have the Child Development Associate (CDA) credential, which requires, among other things, at least 120 hours of professional education and at least 480 hours of professional experience.
H&H Child Care Training currently offers the 120 hours of CDA coursework for Infant and Toddler, Preschool, and Family Child Care. Our online training is designed to fulfill the CDA requirement for 120 hours of formal education in specific child-care competency areas. We at H&H Child Care Training believe that our CDA courses are nationally accepted in all states: please refer to your childcare licensing agency for any additional requirements.
H&H Child Care Training is an Internationally accredited organization through IACET that provides Continuing Education Units (CEUs) specialized in Early Childhood Education (ECE).
Please contact your local agency to see if your state approves IACET-accredited organizations for more information. We are always ready to help with any questions.