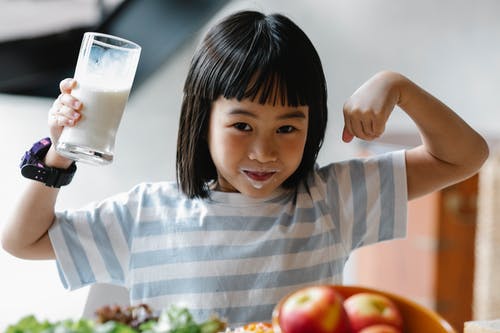 With a proper diet and physical activity, children can develop positive and healthy habits that will follow them throughout a lifetime. By maintaining healthy eating habits in childhood and into adolescence, future health conditions can be avoided, such as:
High blood pressure.
Heart disease.
Type 2 diabetes.
Osteoporosis
Iron deficiency.
Dental cavaities.
According to The Dietary Guidelines for Americans, 2020–2025, it is recommended that people aged 2 years or older follow a healthy eating pattern that includes the following:
A variety of fruits and vegetables.
Whole grains.
Fat-free and low-fat dairy products.
A variety of protein foods.
These guidelines also recommend that individuals limit calories from solid fats and added sugars and reduce their sodium intake. Unfortunately, most children and adolescents do not follow these recommendations and it is up to us in the childcare programs and after school programs to help ensure children can develop healthy eating habits.
We here at H&H Child Care Training Center understand the need for more nutritional trainings, and have created courses to help providers like yourself provide healthy and nutritious meals and snacks for your kiddos. Such online courses are:
On My Plate: Children's Nutrition
The First Year: Feeding Infants
We also offer in-person/zoom trainings:
Chef's in the Classroom: Cooking as a Teaching Tool
H & H Child Care Training Courses grant .2 CEUs or more as well as awarding state approved clock hours of 2 or more for all childcare centers, and family childcare providers in many states. Check with your licensing agency to check for any additional requirements and to see if we are approved in your home state. Click on childcareed.com to learn more and schedule your next class today!